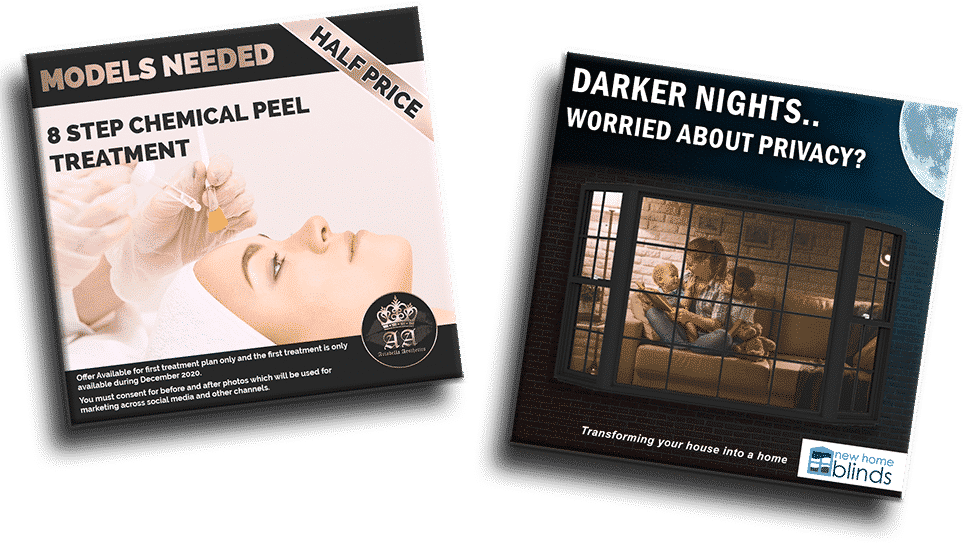 Engage with followers
Increase revenue
Boost engagement
Gain new likes
Increase leads & sales
Drive website traffic
Stand out on Social Media
With all social media it is important that the user gets a good first impression.  We will create engaging branding for your social media channels, including cover images for your company pages and will ensure high quality posts using key headlines, eye catching images and where appropriate, clear call to actions.
We can cover all social media channels including, Facebook, Twitter, Instagram, TikTok,  LinkedIn, Pinterest and Google Business.
Although Google have stated that social media is not a direct SEO ranking factor for them social media still plays an important part in your overall SEO and branding strategy.
First of all Social Media profiles rank highly in search engines as the domain is usually of a very high authority.  With this comes the content within it, so although it may not be directly linking to your site it will be pushing visitors to your social media company profiles.
Stand out from the crowd with beautiful social media post images
Ensuring that your business communications are standing out and not being missed as a potential follower or customer is scrolling through their feed is very important.   
This is why we ensure that we create custom post images for all your posts ensuring the image draws attention, meaning a potential follower or customer is more likely to take notice of your message.
In addition to this we are able to create design templates for you along with one off designs or a subscription plan for you to receive new designs weekly.
The posts are just a part in the process, its important that your page is also appealing and we  also offer  custom profile images and custom header images for your social media pages.
Packages to suit all businesses and budgets
We understand that not every business's requirement is the same so we have created a series of packages which vary depending on the coverage you are looking for or your budget.
We are on hand to undertake an in-depth review of your current social media presence and offer a bespoke campaign.
Facebook & Instagram Ad management
Facebook ads are becoming increasingly popular and that's no surprise, as if they are done right they are fantastic and generate great success.
Our Facebook ad campaign management  packages includes everything from the initial research and planning, to the ongoing analysis and modification of the campaign.
With our demographic data arm of our business we are able to undertake in depth planning of your campaign by using this information along side the Facebook ad targeting demographic system.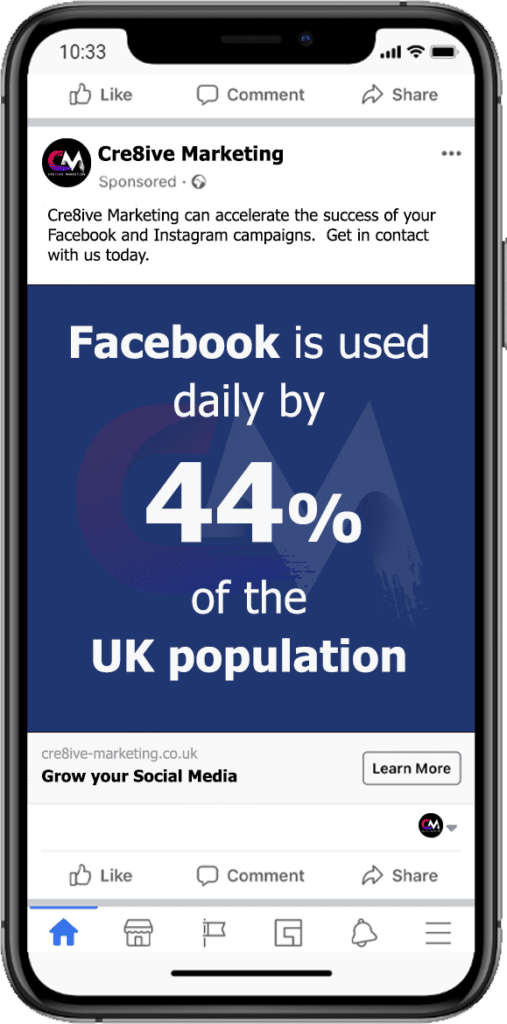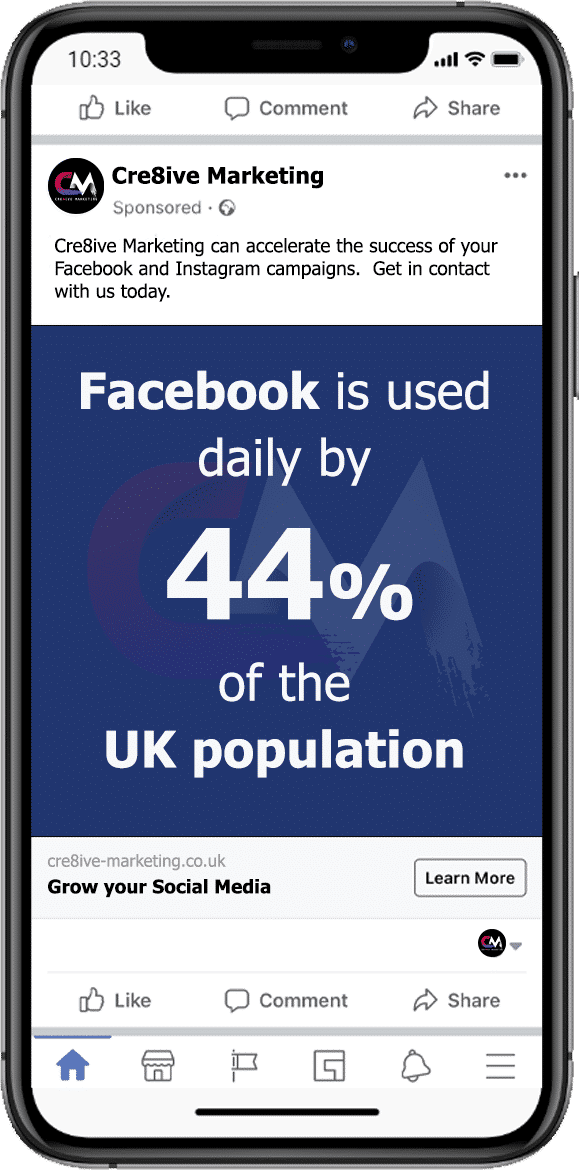 Repeat your message across multiple platforms
All popular social channels covered
All of our social media management packages are for a minimum period of 3 months. 
We offer the option of paying monthly, or for a reduced amount, pay upfront for 6 months management and receive a 10% discount.
Bronze
Start increasing your brands presence
Silver
Expand your exposure with custom videos
Custom social header images
Gold
Social Media exposure at its best
Custom social header images

Monthly Photo/Video Shoot
Platinum
All in Social Media
Custom social header images

Monthly Photo/Video Shoot

Full Social Ad Management